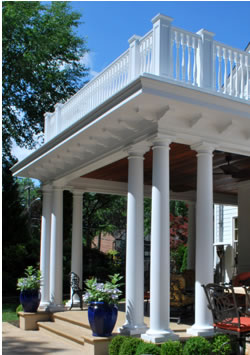 KAPUSCINSKI LUONGO ARCHITECTS is an award winning firm that provides architecture, site planning and contract interior design services for commercial, institutional, educational and residential clients in the public and private sector. The firm, founded in 1989, is a partnership of Theodore B. Kapuscinski, RA and Karen M. Luongo, AIA. The firm's offices are located in Murray Hill (New Providence), New Jersey.
KLA is dedicated to providing quality services and client satisfaction. The firm's consistent growth over 25 years is attributable to the referrals of its broad array of clients. The partners take personal responsibility for each project to ensure that our clients receive tailored attention through all phases of the process; from schematic design through completion.
KLA excels in its ability to work as a team with our clients, allied professionals and construction teams to develop a project from beginning to end. We take deadlines seriously, and work to achieve the functional, aesthetic and economic goals of the project. We strive to have the team process result in a completed project where all members share ownership in the successful outcome.
Simply stated, our goal as a firm is to provide architectural services that deliver value-added results. We continually work towards that goal one project and client at a time.